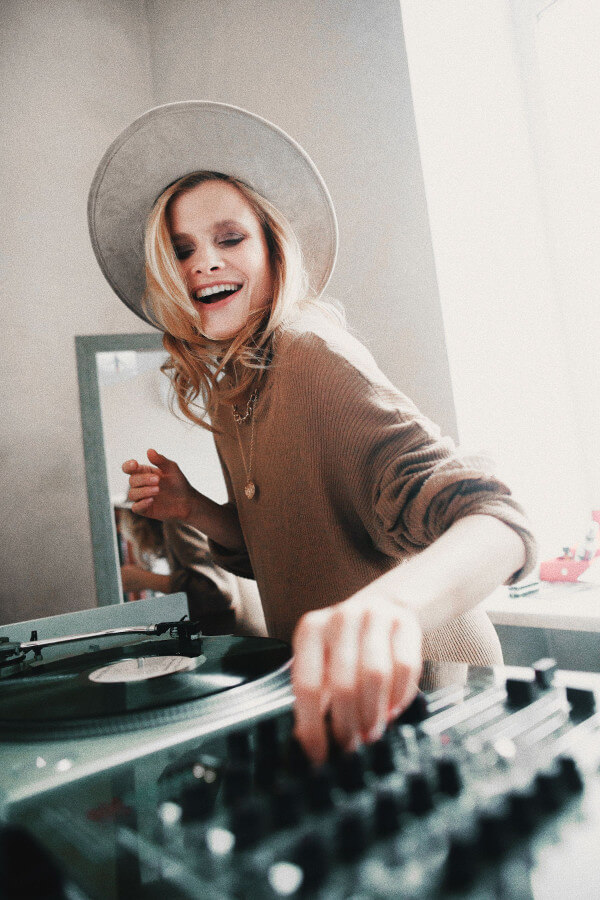 Hello!
My name is Daria Kolomieс. Before the full-scale russian invasion of Ukraine, I used to be a music selector, DJ, producer, and presenter. I collaborated with Dior, Adidas, BMW, Samsung, Uber, McKinsey, and many others. I mixed the most exciting and non-mainstream music on vinyl and digital. Created the MusiCures mobile app with music 24/7 and recorded 127 episodes of a podcast about music in quarantine.
russia's full-scale war against Ukraine changed my life. I was forced to spend several weeks in a bomb shelter. There I created the "Diary Of War" podcast. These are first-person stories about how the unprovoked military aggression of the russians changed the lives of various people: volunteers, media personalities, journalists, entrepreneurs - all of us. A team of volunteers helped me translate each episode into several languages so that people around the world could hear the stories of the project's participants and learn more about the war in Ukraine and the crimes of russia.
Another front of mine is the musical one. It is vital to promote Ukrainian music and culture worldwide. My MusiCures app now plays only Ukrainian music. Each of my performances is dedicated to only one mission - to speak about Ukraine, broadcast our music to the entire world, and not let it forget about us. The war continues, even though the world media is writing less and less news about it.
It became the primary purpose of my trip to New York City in July 2022. I brought a whole suitcase of rare Ukrainian records there - even though I had to get there for two days due to the closed sky over Ukraine. In 5 weeks, I performed at New York Pride, participated in several actions in support of Ukraine, and played Ukrainian music at Le Bain - a club in the center of Manhattan. Also, I performed at The Lot Radio, where Ukrainian music had never been heard before. This helped draw more attention to Ukraine, including the media. The New York Times and several other outlets wrote about Ukrainian music and my mission; I felt a lot of support from the local audience.
Everything I do now is about Ukrainian culture, music, and Ukraine's voice in the world.
Regarding all questions, for cooperation and support, write me an email and join me on social media.
Glory to Ukraine! Slava Ukraini!